KORASPACE
Facade convectors with natural convection
The facade convectors KORASPACE by their direct location on the facade prevent penetration of the cold air into the interior space. The warm air rising from the convectors mixes with the cold air and creates a thermal screen which provides greater thermal comfort of the indoor space and prevents condensation forming on the glass surface.
Show full text
length from 800 to 3000 mm (at 200 mm steps)
KORASPACE we offer these in 36 alternatives
Enter required dimensions.
Heat output
(For professionals)
t1: 75 °C
t2: 65 °C
ti: 20 °C
ΔT: 50 °C
The heat output of the radiator should cover the specified heat losses of the heated room, which are calculated by the designer. t1 – temperature of input water entering the radiator t2 – temperature of output water exiting the radiator ti – relative air temperature (design temperature of air in the room) (Temperatures t1 and t2 are based on the design documentation of the heating system or the selected heat source)
The basic colour is RAL 9016 white, other colours are subject to a surcharge.
Select all

Dimensions (H × L × W)

Heat output

Tepelný výkon radiátoru má pokrýt stanovené tepelné ztráty vytápěné místnosti, které jsou vypočteny projektantem.

Color

Your selection

Dimensions (H × L × W)

(mm)

56 × 800 × 120

154

Color

Basic white

Your selection

Dimensions (H × L × W)

(mm)

56 × 800 × 150

305

Color

Basic white

Your selection

Dimensions (H × L × W)

(mm)

56 × 800 × 180

305

Color

Basic white

Your selection

Dimensions (H × L × W)

(mm)

56 × 1000 × 120

202

Color

Basic white

Your selection

Dimensions (H × L × W)

(mm)

56 × 1000 × 150

401

Color

Basic white

Your selection

Dimensions (H × L × W)

(mm)

56 × 1000 × 180

401

Color

Basic white

Your selection

Dimensions (H × L × W)

(mm)

56 × 1200 × 120

251

Color

Basic white

Your selection

Dimensions (H × L × W)

(mm)

56 × 1200 × 150

498

Color

Basic white
Technical information
Technical Data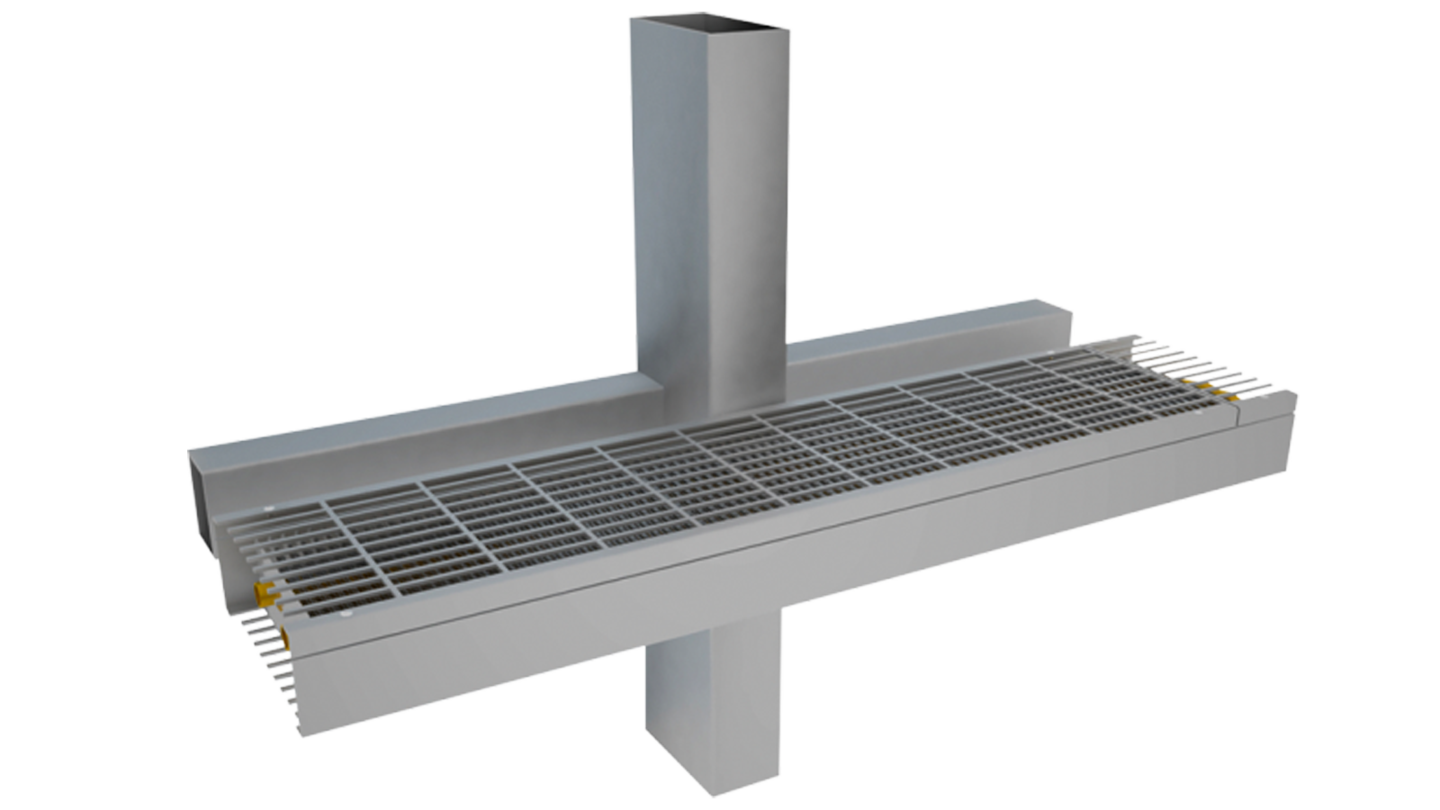 | | |
| --- | --- |
| H: Height (mm) | 56 |
| L: Length (mm) | 800, 1000, 1200, 1400, 1600, 1800, 2000, 2200, 2400, 2600, 2800, 3000 |
| Width (mm) | 120, 150, 180 |
| Highest allowed working temperature (°C) | 110 °C |
| Highest allowed working pressure | 1,2 Bar |
| Connecting thread | inside G½ |
Heat output
| Q [W] | Height [mm] |
| --- | --- |
| Length (mm) | 56 |
| 800 | 305 |
| 1000 | 401 |
| 1200 | 498 |
| 1400 | 595 |
| 1600 | 692 |
| 1800 | 788 |
| 2000 | 885 |
| 2200 | 982 |
| 2400 | 1078 |
| 2600 | 1175 |
| 2800 | 1272 |
| 3000 | 1369 |