KORAWALL WK
Wall mounted convectors with natural convection
Wall mounted convectors with natural convection Apart from their design the wall mounted convectors also offer many other advantages: efficient operation, higher performance with smaller dimensions, faster onset of heat You won't burn yourself with our convectors! Surface max temperature is 40 °C and the heat is transferred to the space of the room, and not into the wall PLAN – design solution of wall mounted convector with flat front panel. The wall mounted convectors KORAWALL are standard wall mounted convectors with a long history, used in households as well as in commercial premises the modern design, easy mounting and economical operation are the reasons why they are so popular with our customers With regard to the unique design of the heat exchanger used they achieve higher outputs even with small dimensions of the element the great advantage of the wall mounted convectors KORAWALL is their very low surface temperature of 40 °C and no heat dissipation into the wall.
Show full text
délka od 400 do 2000 mm (po 200 mm)
KORAWALL WK we offer these in 36 alternatives
Enter required dimensions.
Heat output
(For professionals)
t1: 75 °C
t2: 65 °C
ti: 20 °C
ΔT: 50 °C
The heat output of the radiator should cover the specified heat losses of the heated room, which are calculated by the designer. t1 – temperature of input water entering the radiator t2 – temperature of output water exiting the radiator ti – relative air temperature (design temperature of air in the room) (Temperatures t1 and t2 are based on the design documentation of the heating system or the selected heat source)
The basic colour is RAL 9016 white, other colours are subject to a surcharge.
Select all

Dimensions (H × L × D)

Heat output

Tepelný výkon radiátoru má pokrýt stanovené tepelné ztráty vytápěné místnosti, které jsou vypočteny projektantem.

Color

Your selection

Dimensions (H × L × D)

(mm)

450 × 400 × 60

266

Color

Basic white

Your selection

Dimensions (H × L × D)

(mm)

450 × 400 × 120

499

Color

Basic white

Your selection

Dimensions (H × L × D)

(mm)

600 × 400 × 60

291

Color

Basic white

Your selection

Dimensions (H × L × D)

(mm)

600 × 400 × 120

519

Color

Basic white

Your selection

Dimensions (H × L × D)

(mm)

450 × 600 × 60

400

Color

Basic white

Your selection

Dimensions (H × L × D)

(mm)

450 × 600 × 120

675

Color

Basic white

Your selection

Dimensions (H × L × D)

(mm)

600 × 600 × 60

436

Color

Basic white

Your selection

Dimensions (H × L × D)

(mm)

600 × 600 × 120

779

Color

Basic white
Technical information
Technical Data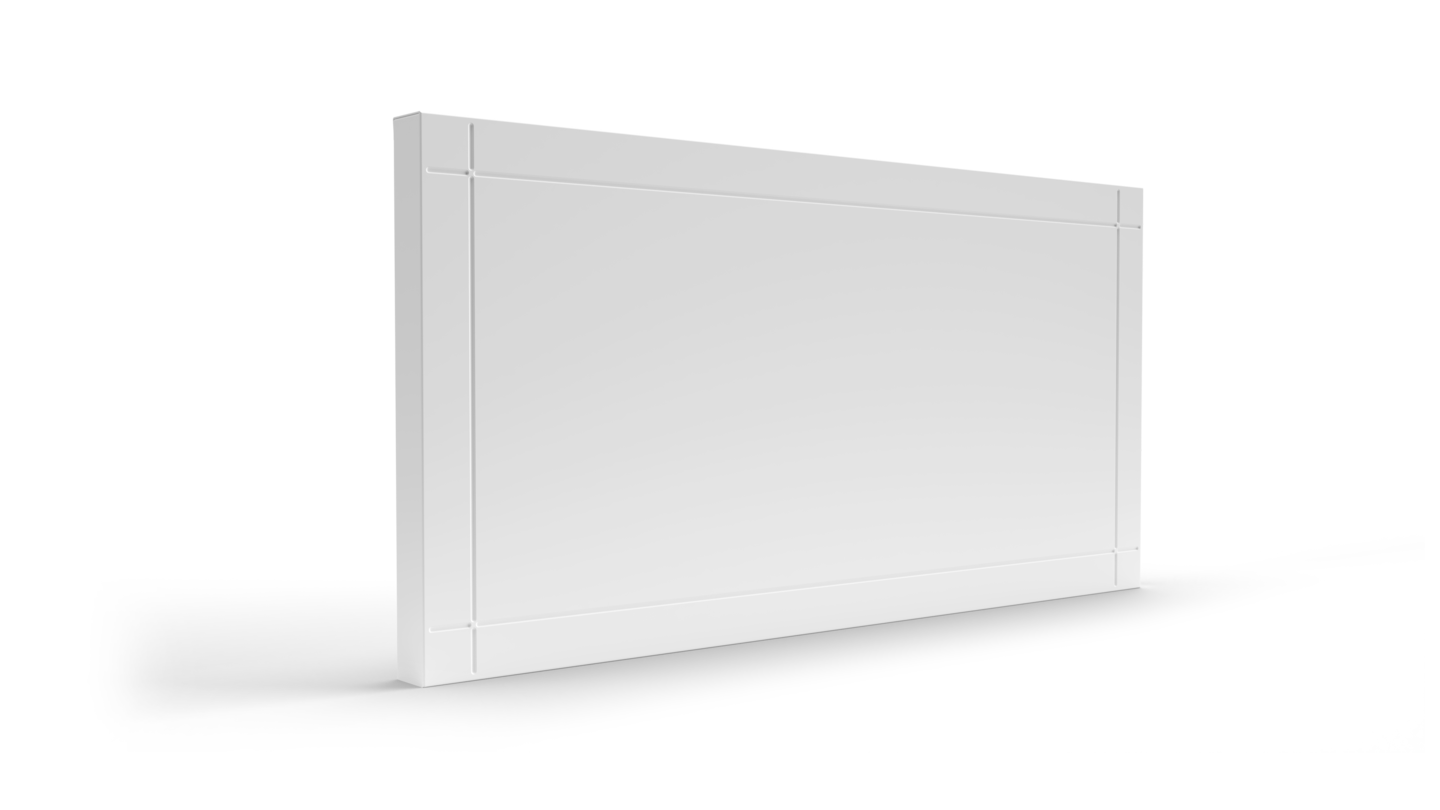 | | |
| --- | --- |
| H: Height (mm) | 450, 600 |
| L: Length (mm) | 400, 600, 800, 1000, 1200, 1400, 1600, 1800, 2000 |
| Depth (mm) | 60, 120 |
| Highest allowed working temperature (°C) | 110 °C |
| Highest allowed working pressure | 1,2 Bar |
| Connecting thread | G½ inside |
Heat output
ΔT = 50°C
Length (mm)
Height [mm]
Depth[mm]
400
600
800
1000
1200
1400
1600
1800
2000
60
450
266
400
533
665
799
933
1065
1199
1332
60
600
291
436
582
727
873
1018
1159
1304
1450
120
450
499
675
902
1127
1354
1578
1804
2030
2258
120
600
519
779
1039
1298
1558
1818
2078
2338
2598