Why choose a radiator from us
attractive design
increased thermal comfort
profitable investment 
quick and easy solution
wide range of sizes and colours 
easy maintenance
greater safety (minimisation of dangerous edges)
tip
Simple and quick cleaning with our brush which really gets everywhere. 
10 simple steps to replace an old ribbed radiator with a new modern steel panel radiator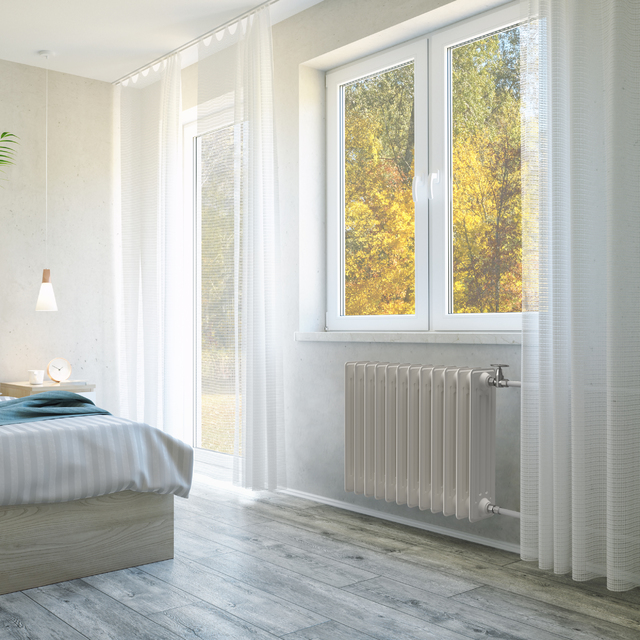 First of all, download this document to guide you through replacement step by step.
Identify your old radiator by the material and dimensions:
1. Determine which material it is made of (cast iron/steel). If the surface of your sectional radiator is rough, you have a cast iron radiator.
2. Measure the height of the radiator H.
3. Check whether the connection pitch h really is 500 mm.
4. Measure the depth of the radiator B.
5. Count the sections ("ribs").
6. We have identified the radiator. Now find the column which corresponds to your old radiator in the left part of the table.
7. Find the row with the corresponding number of sections (ribs) = column n (if the exact number is not available in the table, choose the next higher one).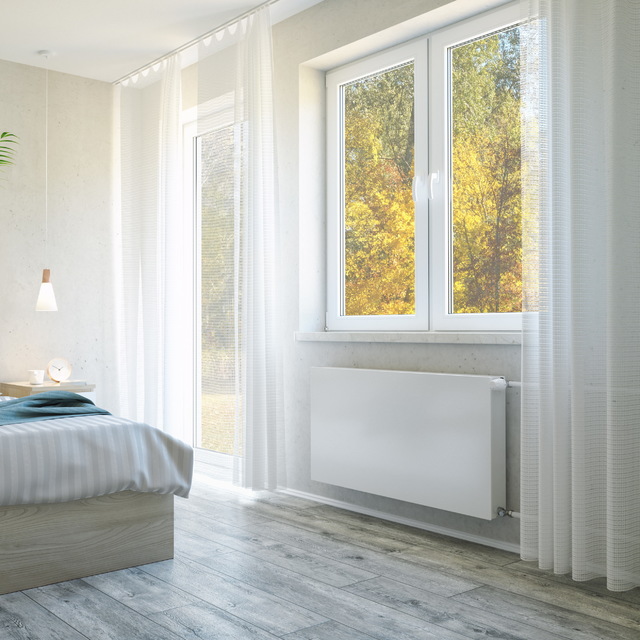 Choosing your new radiator
8. In the row with the corresponding number of sections in the right (blue) part of the table, select the most suitable length of the new radiator L (this depends on the type of radiator).
9. After selecting the type of radiator, check its depth B once again to see whether it meets your requirements.
Practical example of creation of a code:
RADIK KLASIK – R steel panel radiator - Type 22, height H = 554 mm, length L = 1800 mm, colour RAL 9016 white
Correct code:
22HHHLLL-R0-0010
22055180-R0-0010
10. Find your nearest sales outlet.
Do you need any advice?
We can help you choose the right type of heating and answer any questions you may have.
Selected products from our product range can be seen in the showrooms on Křižíkova in Prague or Kaštanová in Brno.
We are a Czech company and one of the largest suppliers on the Czech and global market.