Modern heating, modern radiators by
KORADO
For the warmth and comfort of your home
Choose a radiator
We have a solution for every room in your house or flat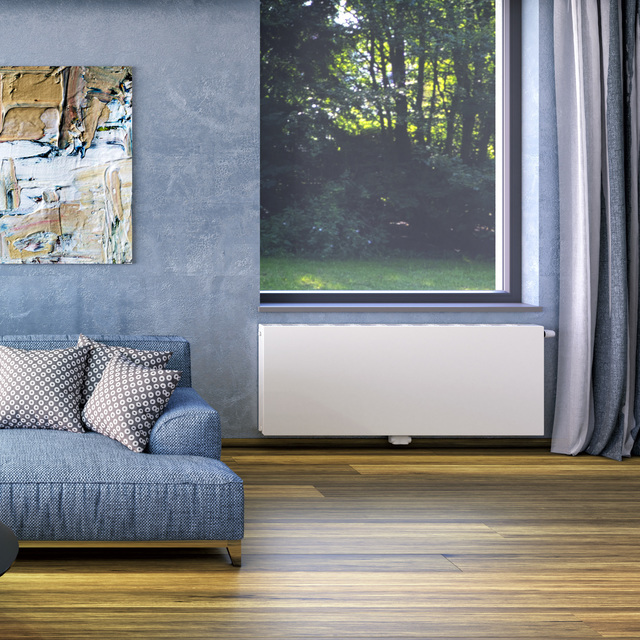 Radiators still have a place in the home
Radiators still retain their place in the home, even when used in conjunction with heat pumps. There are many types of radiators these days, so there really is something for everyone. You can choose not only the appropriate output which you need, but also customise the design to suit the overall interior of your home. Another advantage is that the radiators heat up quickly, so you can quickly change the temperature in the room. You can also buy drying racks as accessories to go with radiators which allow you to conveniently dry various textiles. Radiators are an important part of your home and offer many benefits for comfortable and efficient heating.
FAQs
Can I order a radiator?
How do I choose the right radiator?
Where can I find the prices of individual products?
Which radiator colours are available?
References
During renovation of our family home, we went through the process of choosing new radiators for the bedroom and the children's rooms. We asked a heating engineer for some advice and in his opinion, the KORADO brand was the obvious choice due to its price-quality-performance ratio. We are glad we took his advice. Everything is fine and we are completely satisfied with the radiators. We have the standard version, but we are already considering buying separate front panels in the PLAN design.
Martin, Liberec
I was renovating a flat and needed to completely redo the heating system, including the pipes. I chose KORADO radiators because of the breadth of the range. I was certain that I would find the size and type of connection I needed. We installed five RADIK radiators with various dimensions. I was also impressed by the option of choosing the type of front panel I wanted. We have the PLAN version with a flat panel. It looks more elegant than the classic design. And the price was also reasonable, so it was a no-brainer.
Alena, Ústí nad Orlicí
"We already knew from previous experience that we would go the same way again and buy radiators from KORADO. We have had good experience with them in the past, the products are of a high quality and they last. We changed our radiators now because we wanted to get rid of the pipes in the rooms in the house and resolve the issue with a central connection which looks much better. So again, as far as we are concerned, we're happy."
Jaromír, Hradec Králové
Do you need any advice?
We can help you choose the right type of heating and answer any questions you may have.
Selected products from our product range can be seen in the showrooms on Křižíkova in Prague or Kaštanová in Brno.
We are a Czech company and one of the largest suppliers on the Czech and global market.