From Česká Třebová to the whole world. KORADO celebrates 30 years this year!
6. 10. 2020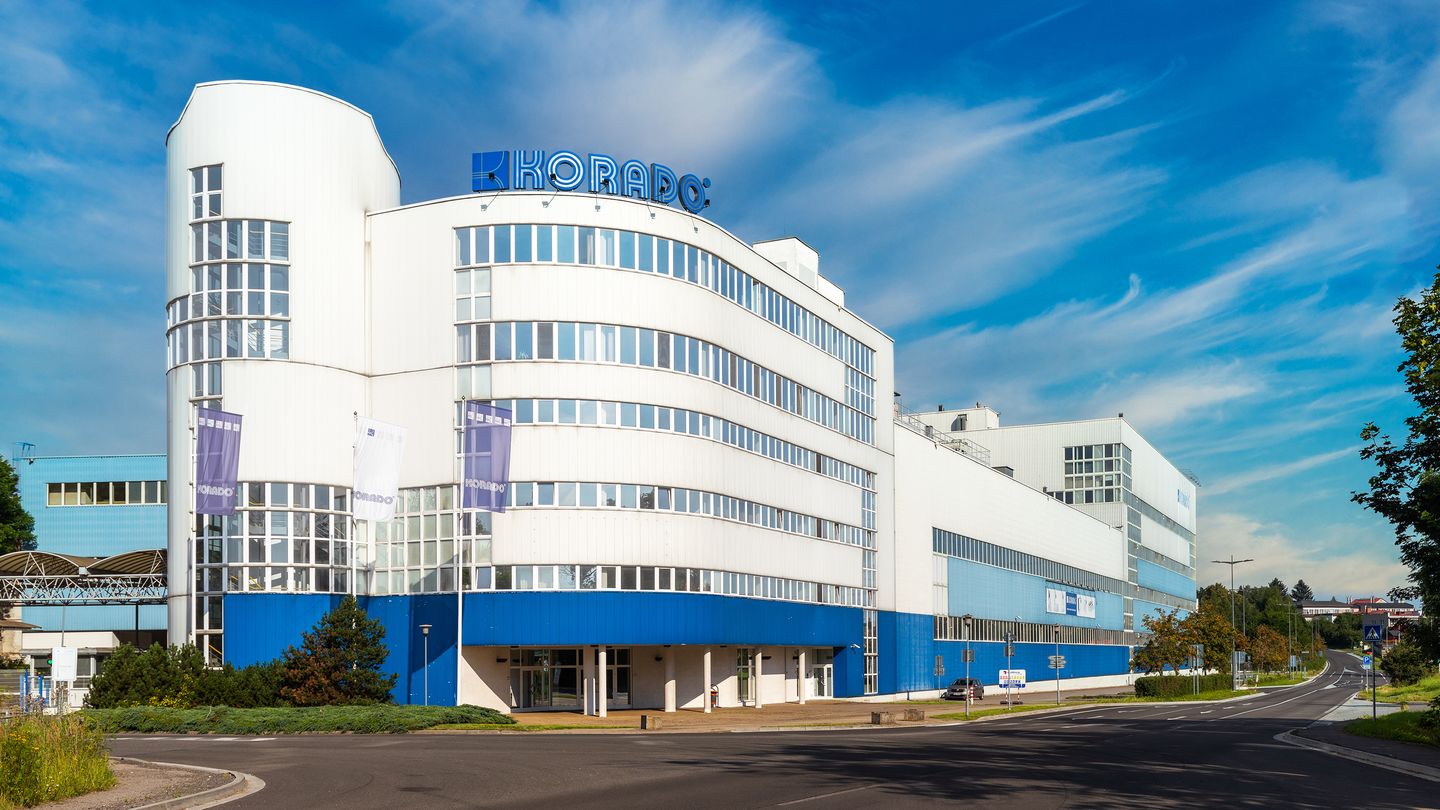 In 1990, the first radiator RADIK D91 was manufactured, which introduced several important innovations such as the radiator side cover and the use of the upper cover grille. At that time, it meant a significant improvement of its appearance. It was the first radiator manufactured under this model name, and it has retained the RADIK name until now.  1993 also saw the preparation of the production of a completely new design of radiators, not manufactured in the Czech Republic until then. These were the VENTIL KOMPAKT radiators. It has been and still is the brand of panel radiators with a built-in so-called valve fitting and an inserted valve or valve insert.
In 1996 and 1997, we built a completely new plant in Česká Třebová for the production of RADIK and KORALUX radiators. This plant, built for more than 100 million EUR, is the most modern plant of this kind in Europe. This project has come to dominate the whole region within a short time, and its exceptionality was established by the prestigious award "Building of the Year", in 1998. The implementation of the fourth production line and related technologies started in 2007. This approx. 25 million EUR investment was the second largest investment in the history of our company and has generated both higher production efficiency and increased capacity. In 2010 and 2011, we implemented another investment in installing new technology of capillary soldering KORALUX radiators in order to supply a larger number of superior quality bathroom elements.
Currently, the core production range of the Česká Třebová plant comprises RADIK panel radiators, KORALUX towel rail radiators and KORATHERM design radiators. Our long-term strategy is to offer a complete solution in the field of heating with an emphasis on modern low-energy elements and systems that combine respect for the environment with customer energy costs saving. By acquiring the Czech company LICON HEAT, we have extended our portfolio with the complete production range of convectors. Since 2018, ThermWet s.r.o., another Czech company, has become a part of the KORADO Group, which saw central heat recovery units added to our product portfolio.
On 16th October 2020, we will celebrate 30 years of our existence and at the same time 55 years since the establishment of our predecessor, Koventa. During those 30 years, we manufactured over 40 million panel radiators, heating their owners almost all over the world. Foreign markets where we export our products include such countries as Australia, South Africa, Iceland, the Faroe Islands, South American countries and, of course, the countries in Europe and Asia. It only remains to hope for many years of smooth production to come, millions of manufactured radiators and satisfied customers around the world! Read more HERE.